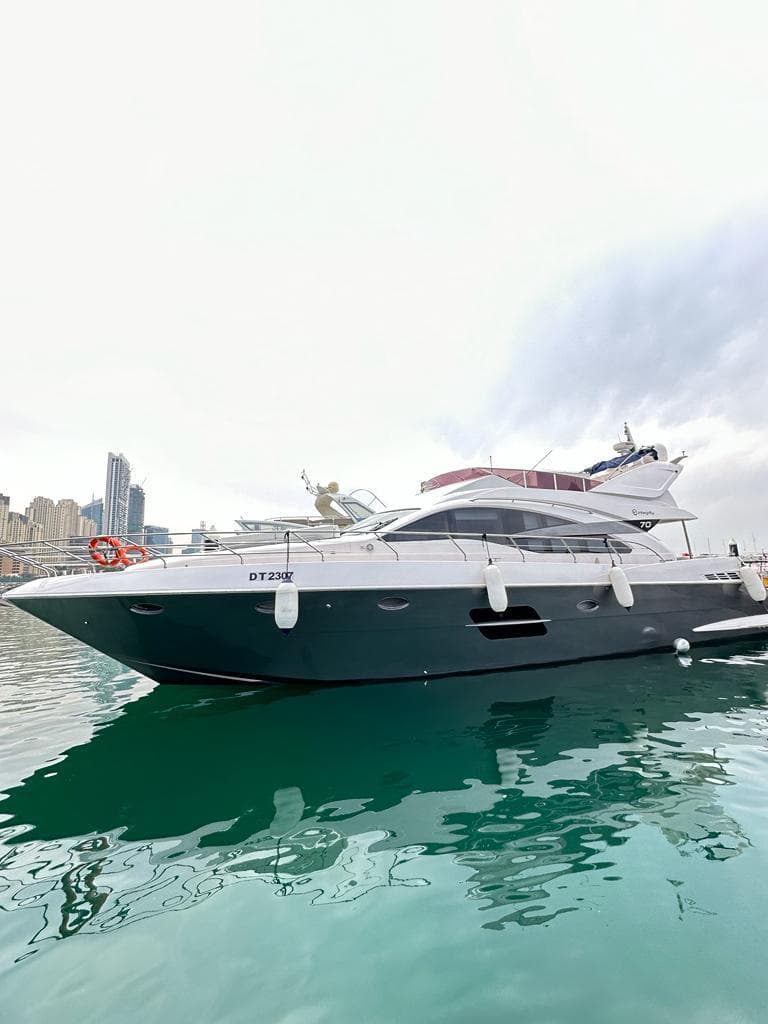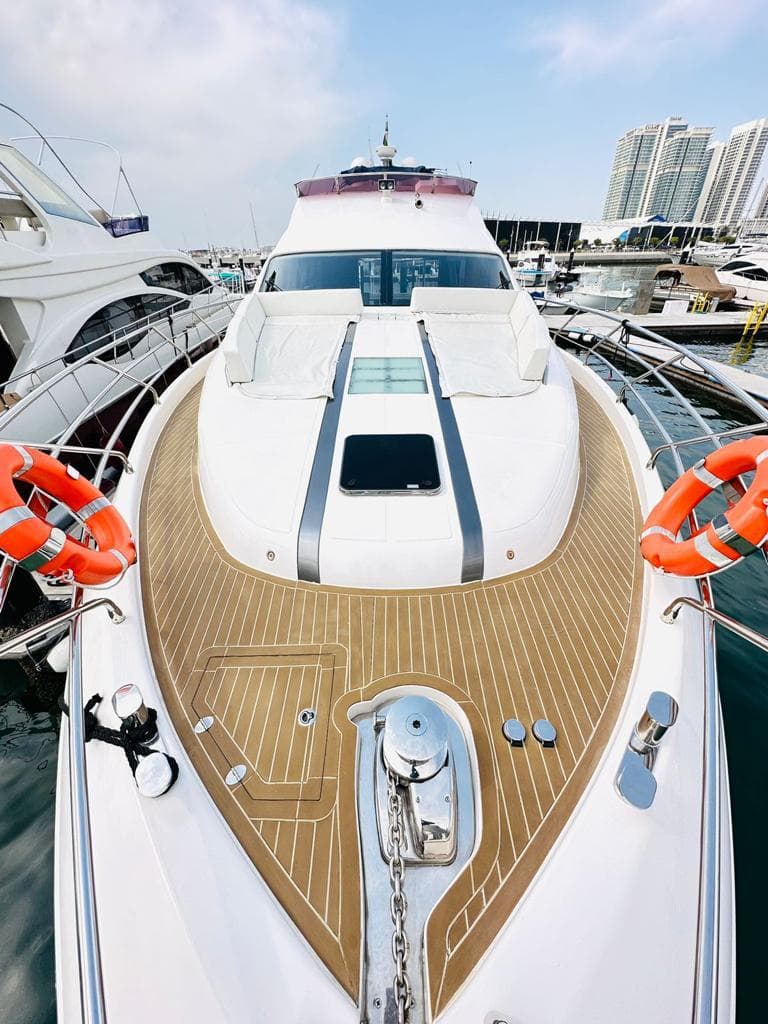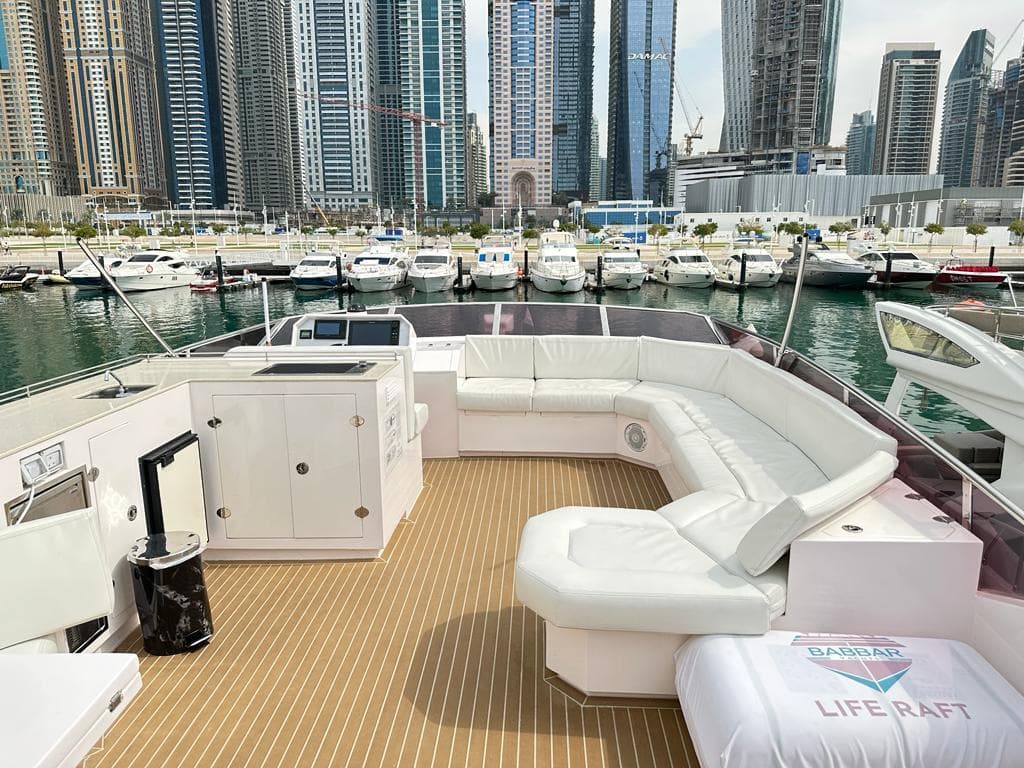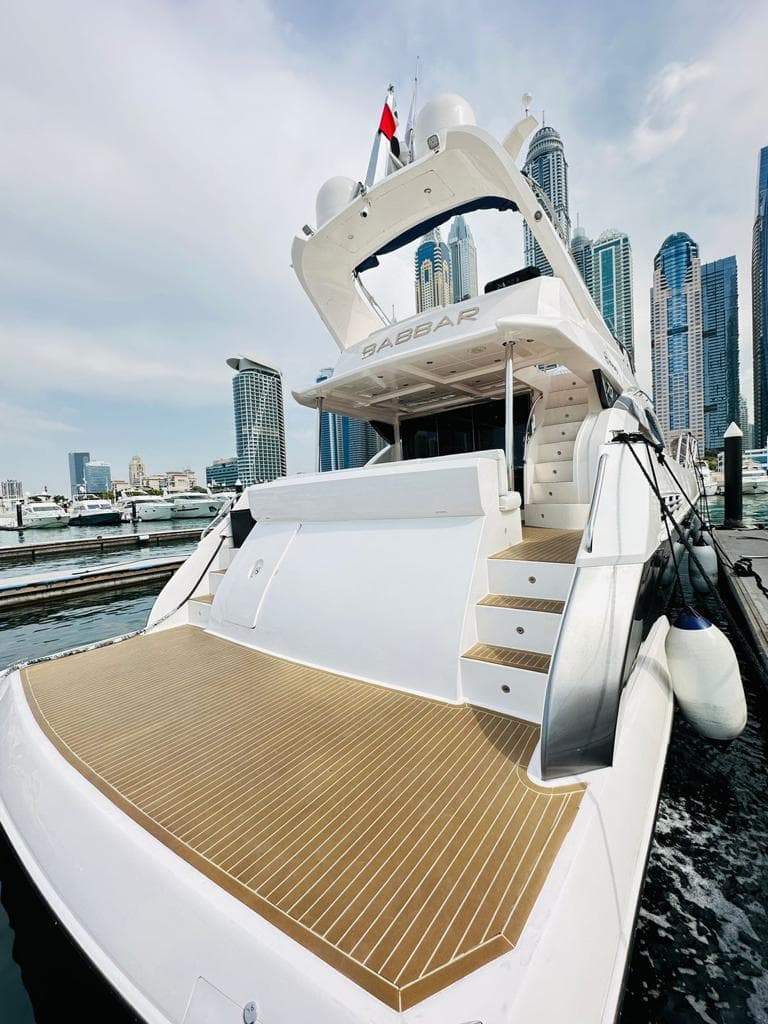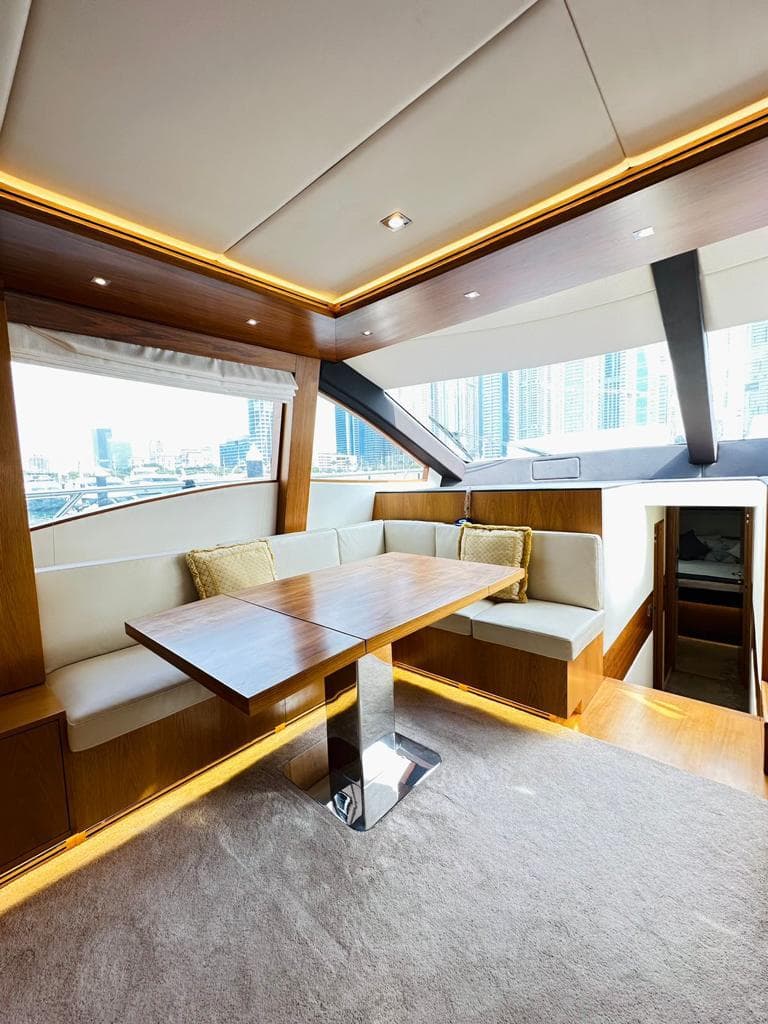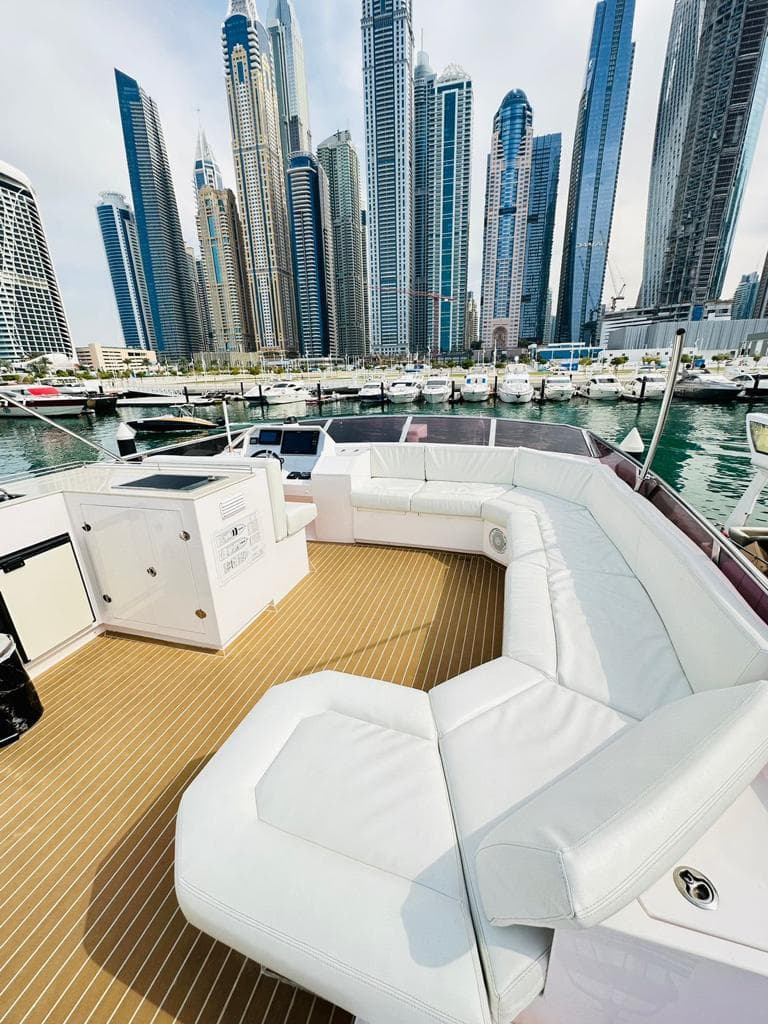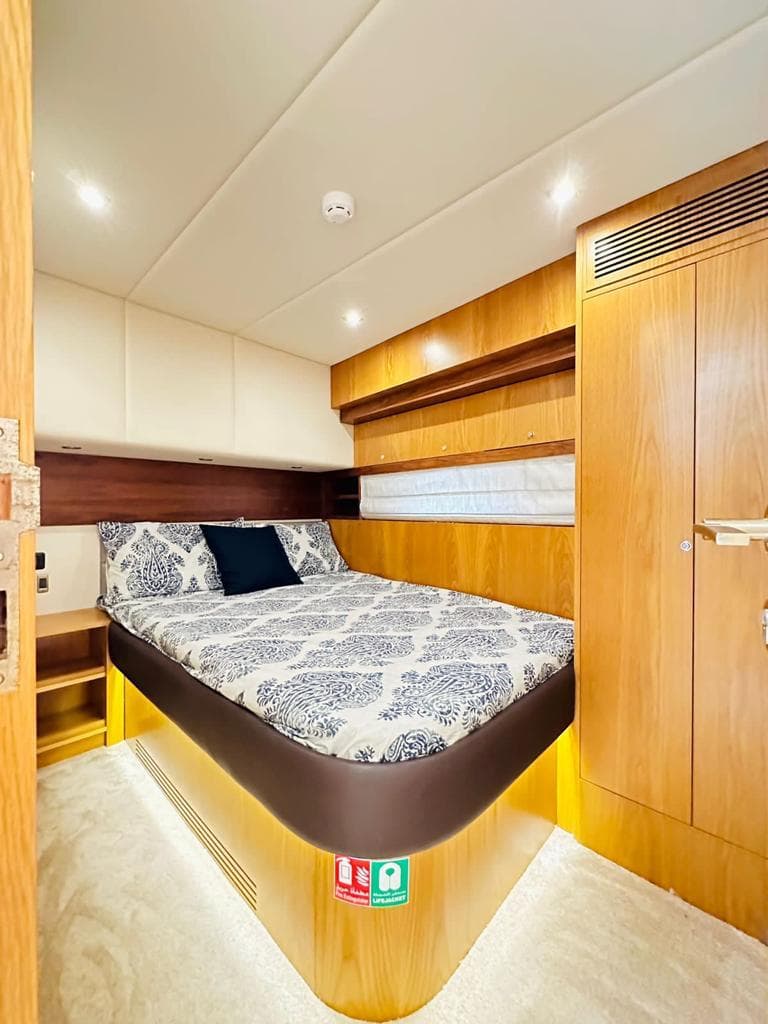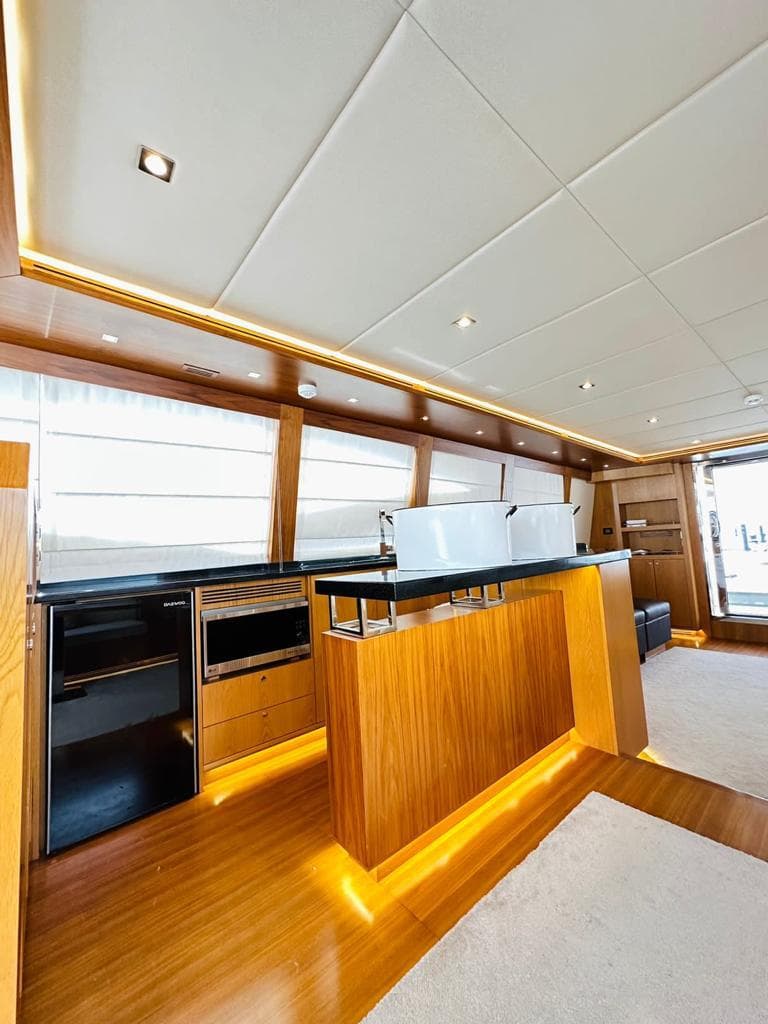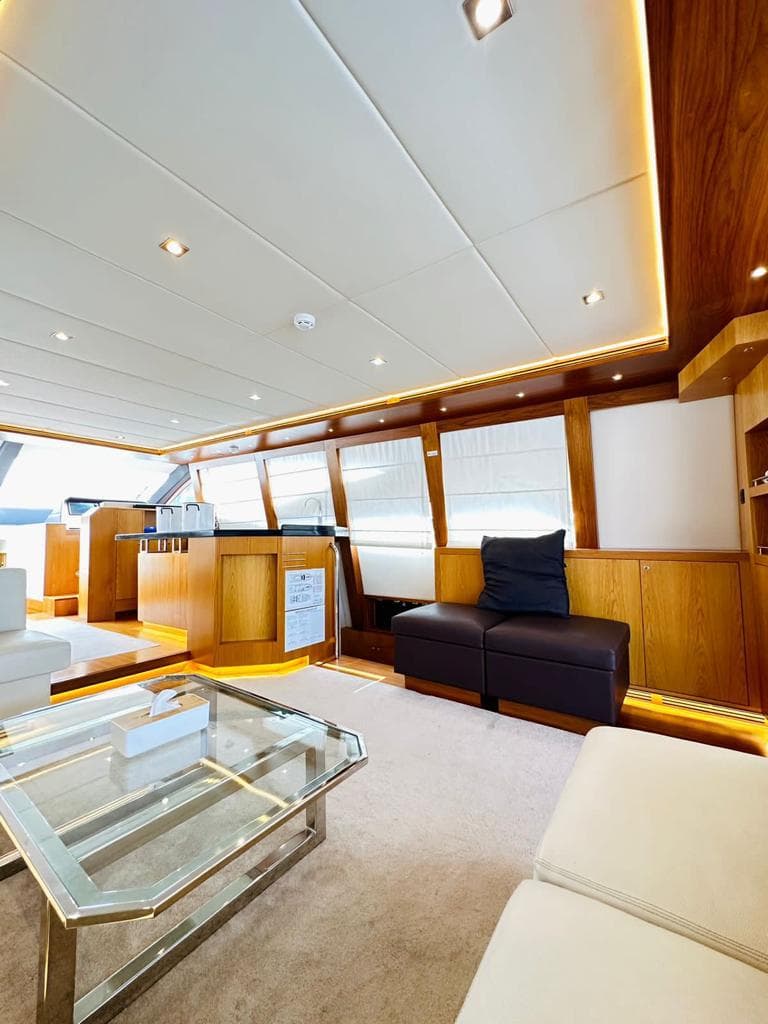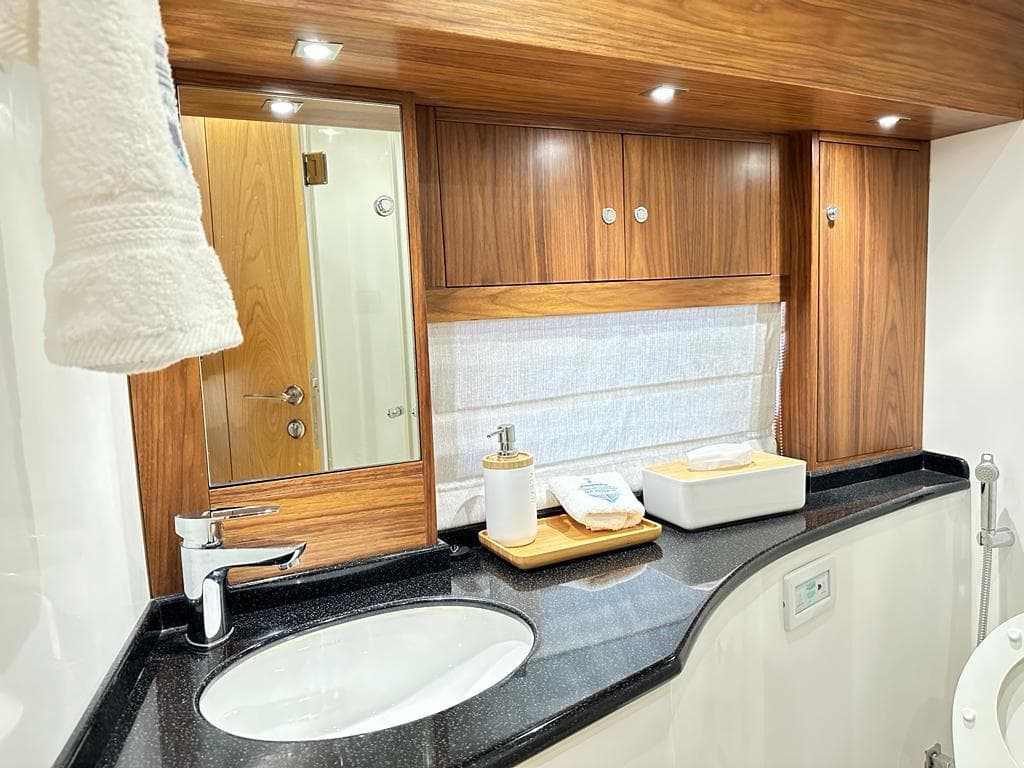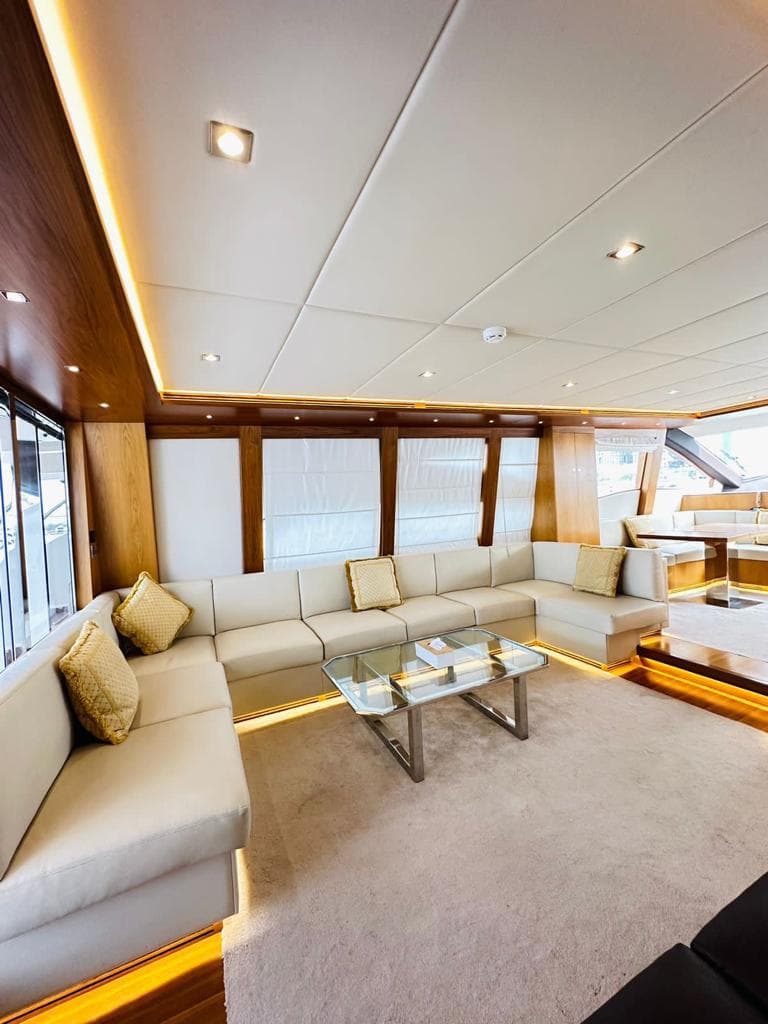 Riviera Boats
Integrity 70ft
Experience a significant upgrade from the Integrity 55ft with the remarkable Integrity 70 Ft Yacht. This luxurious vessel is ideal for those looking for extra space and an elevated yachting experience. Here's why the Integrity 70 Ft Yacht stands out:
Spacious Fly Bridge:
The Integrity 70 Ft Yacht boasts a generous flybridge that offers an unparalleled amount of space for lounging and sunbathing. With the optional crane for your jet ski or dinghy, you have everything you need for aquatic adventures.
Elegant Saloon Area:
Step into the spacious saloon area equipped with a remote-controlled TV unit that can be lifted for your viewing pleasure. It's perfect for the entire family to unwind. The dining room can comfortably accommodate up to eight people, and the fully-equipped kitchen meets all your culinary needs.
Accommodations:
With four bedrooms that can host up to eight guests and an accommodating crew of four in the rear of the boat, the Integrity 70 Ft Yacht is perfect for hosting gatherings, whether you're planning a cruise or a marina stay.
Performance:
The Integrity 70 Ft Yacht is not just about space; it offers impressive speed, reaching up to 30 knots. Its sleek and elegant design combines sportiness with class, making it an ideal choice for yachting enthusiasts.
Upgrade to the Integrity 70 Ft Yacht and enjoy the perfect blend of space, style, and performance on the water.
Destinations
Palm Islands: One of the most famous tourist destinations in the United Arab Emirates is Palm Jumeirah Island. The island resembles a palm tree when viewed from afar or in the sky.
The World Islands: The World Islands project is an artificial archipelago built in the shape of a world map with continents developed, located about 6 kilometers off the coast of Dubai, United Arab Emirates.
Moon Island: The Moon Island, located 70 kilometers off the coast of Dubai, is named after its crescent-shaped moon. The island is known for its peace and privacy and is considered a hidden gem in Dubai.
Burj Al Arab: A luxury hotel on an artificial island near Jumeirah Beach, with a private beach connecting it to the mainland. The Burj is the world's only seven-star hotel. Its design resembles a ship's sail and is an architectural and aesthetic marvel.
Technical Specifications
Make

Riviera Boats

Model

Integrity 70

Length

70

Capacity

25 People , 6 overnight

Category

Luxury

Rooms

3 bedrooms, 2 washrooms

Stereo System

yes

Speed

26 knots

Minimum Hours

3 hours
Amenities
Air Conditioning
Bathroom
Entertainment
Lifejacket
Refrigerator
Speaker
Towels
Sail in Luxury
Book your journey with our luxury yacht rentals now