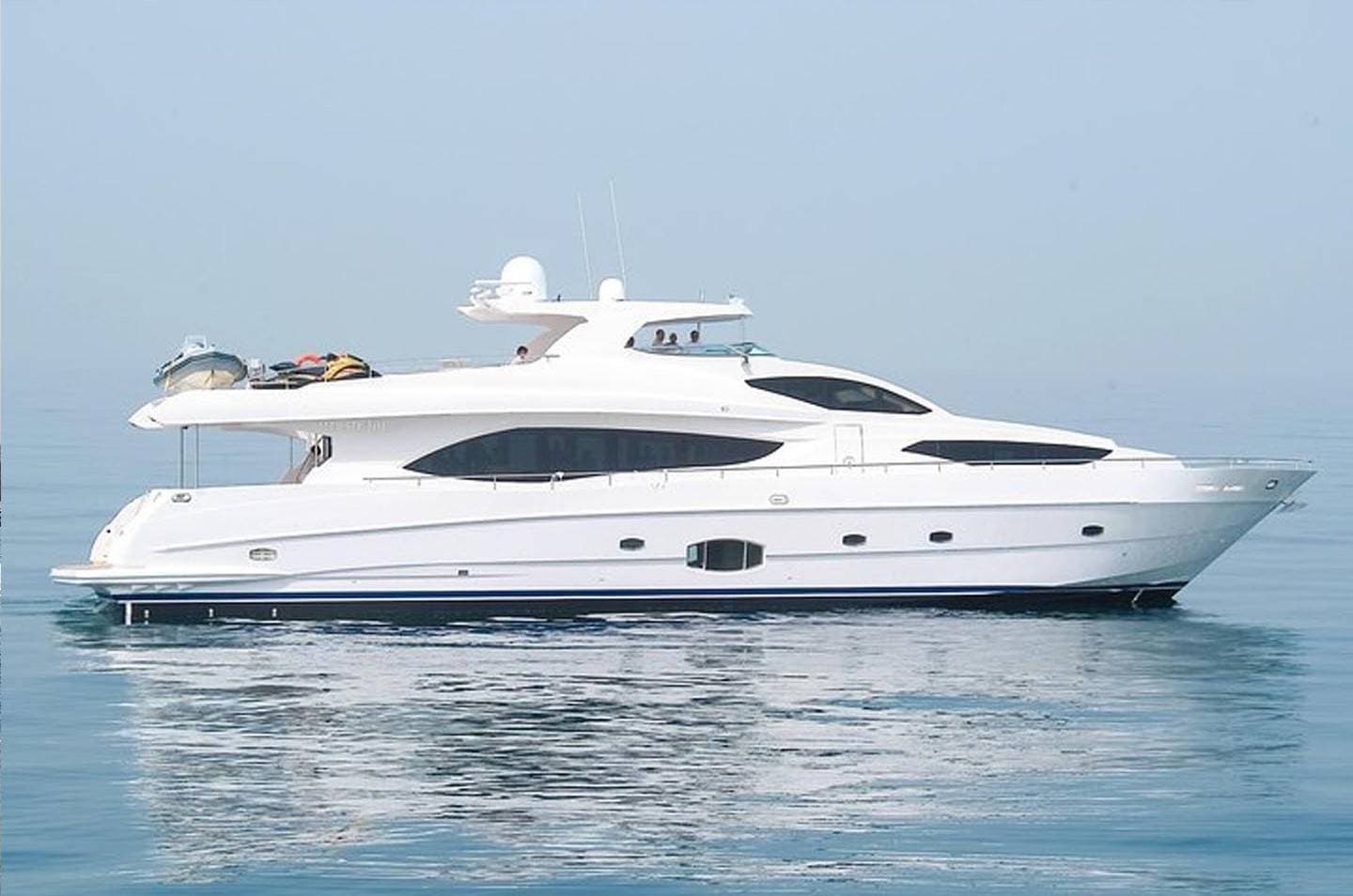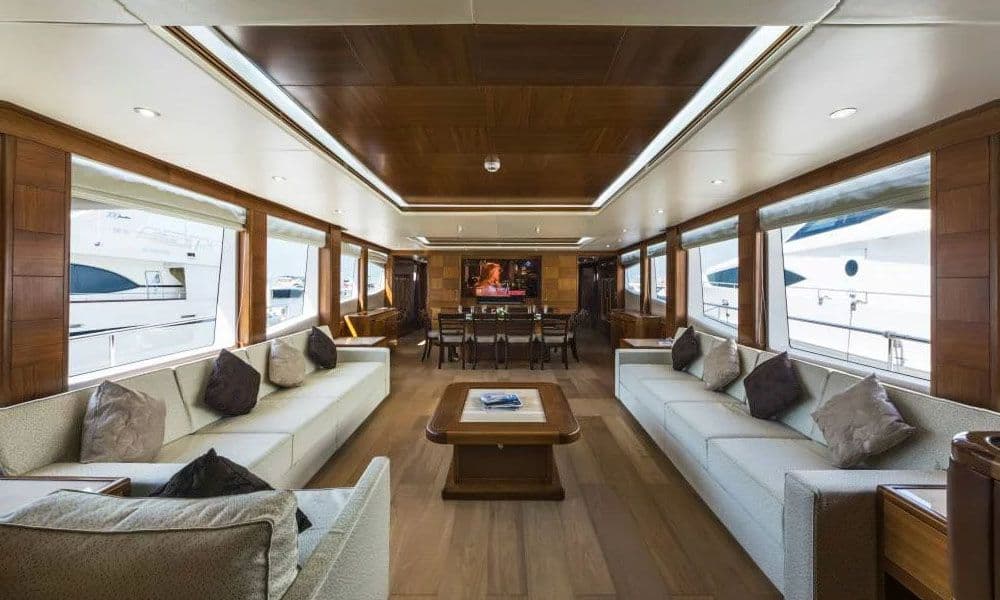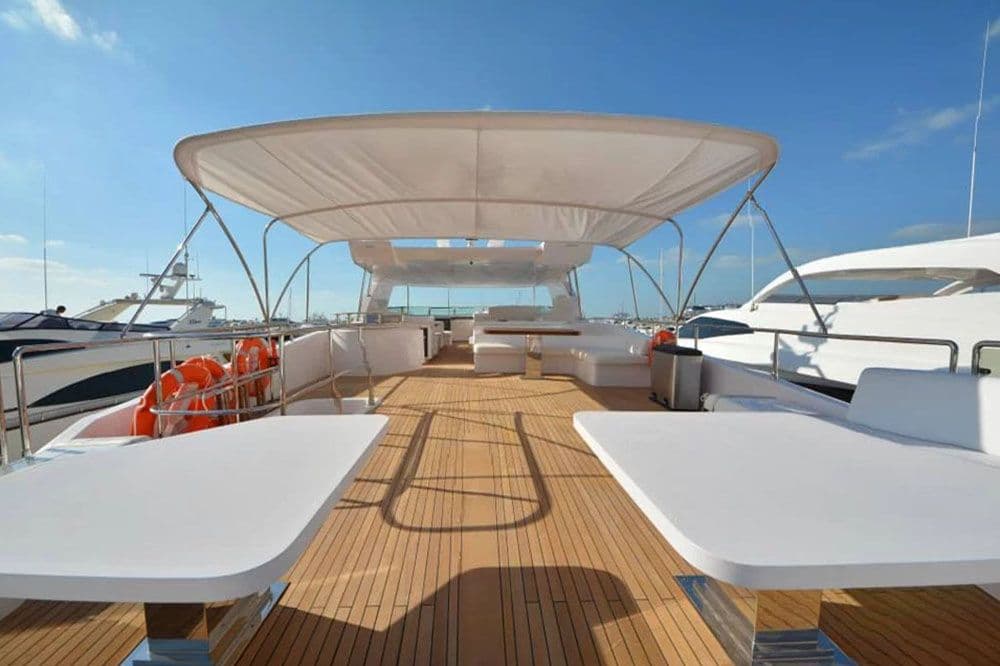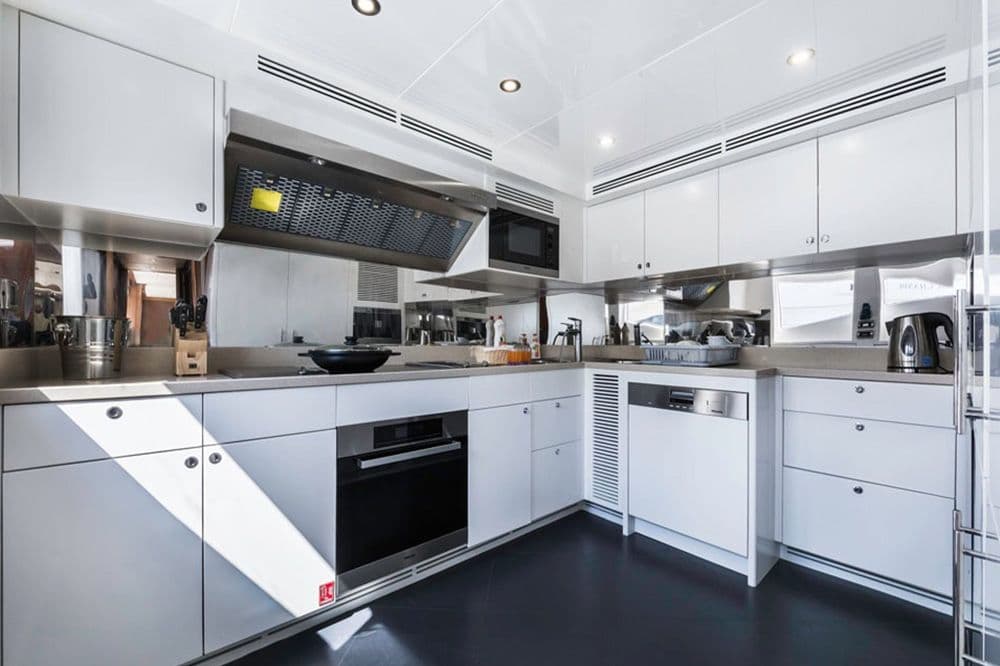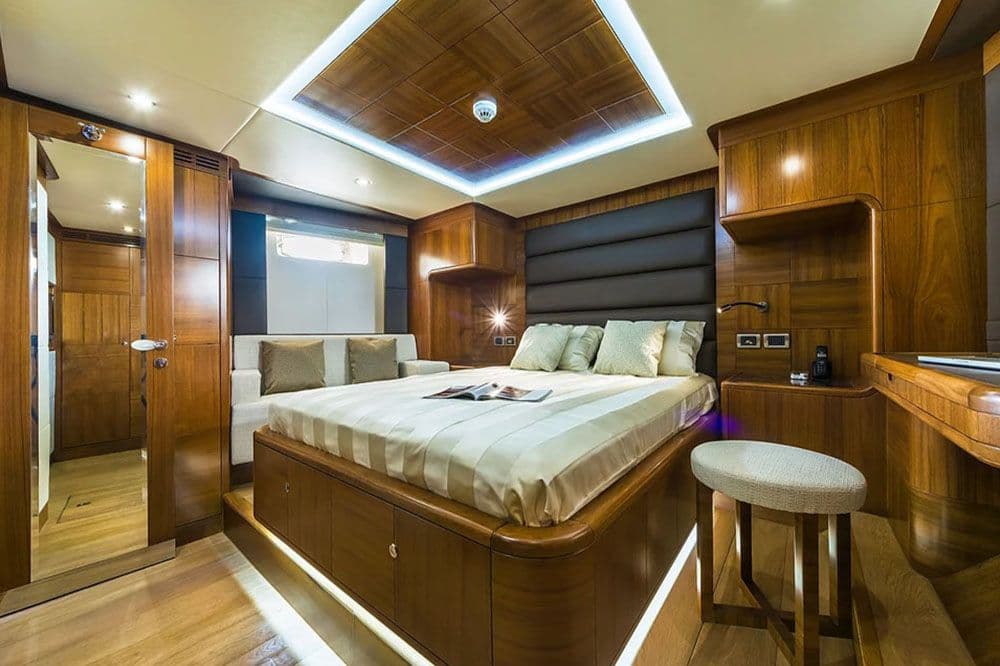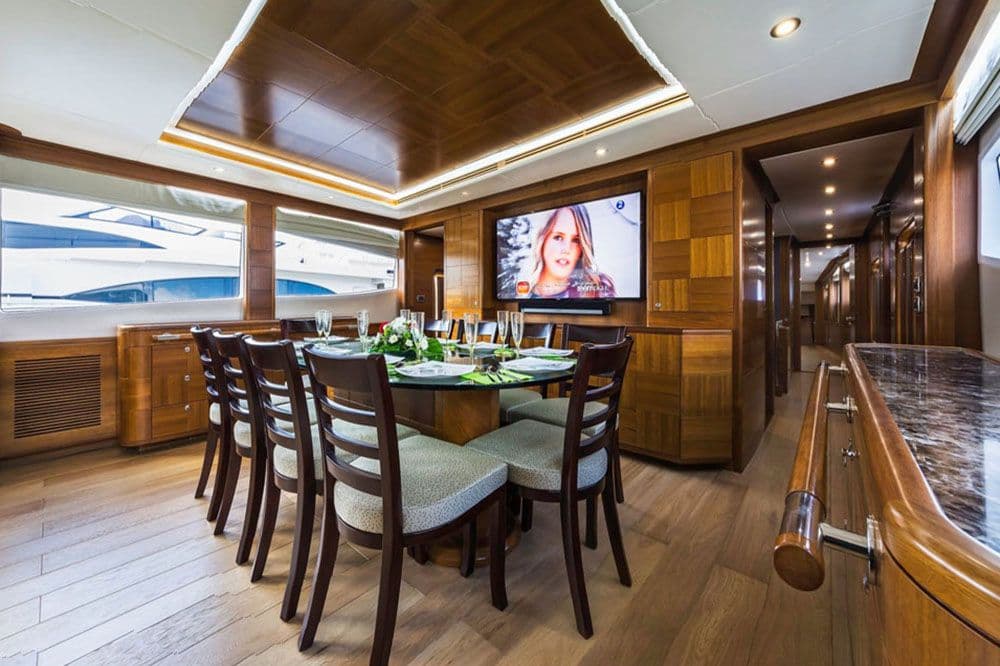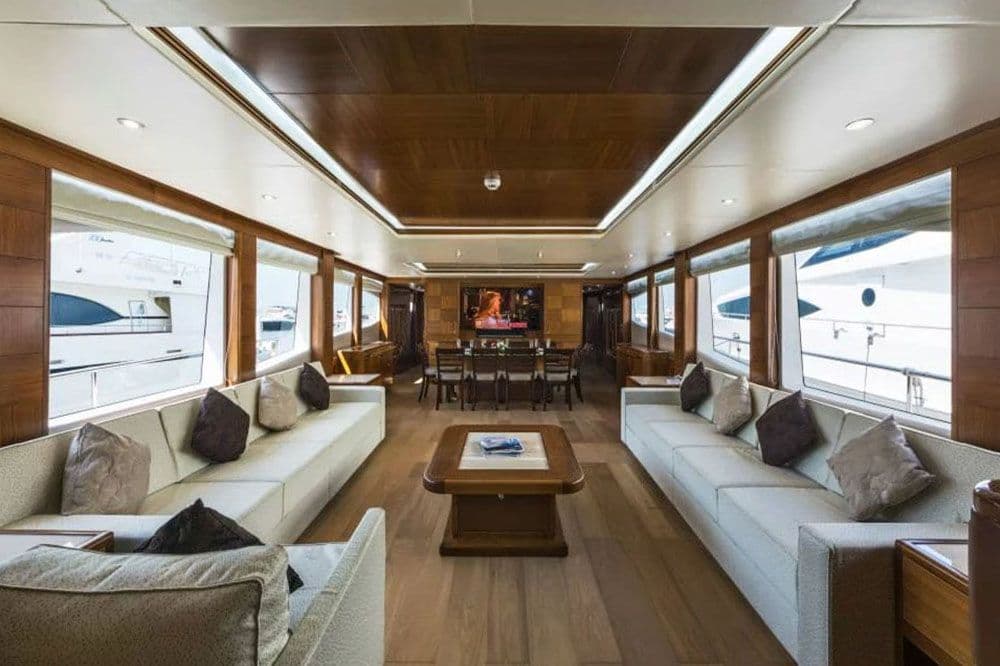 Gulf Craft
Black Diamond 101ft
Experience the epitome of luxury and sophistication by hosting your birthday yacht party aboard the magnificent Black Diamond 101ft yacht in Dubai. This exceptional vessel combines sleek design, impeccable craftsmanship, and world-class amenities, providing the perfect setting for an unforgettable celebration.
As you step aboard the Black Diamond, you'll be captivated by its sleek exterior and elegant interior. The yacht exudes opulence and refinement, setting the stage for a birthday party like no other. Immerse yourself in the lavish surroundings and indulge in the ultimate sense of exclusivity.
With its spacious deck areas, the Black Diamond offers plenty of room to accommodate your guests in utmost comfort. Lounge on plush sunbeds, take a dip in the refreshing waters of the Arabian Gulf, or simply unwind and soak up the sun while enjoying breathtaking views of Dubai's iconic skyline.
Inside the yacht, you'll discover a world of luxury amenities. The beautifully appointed saloon provides a sophisticated setting for socializing and relaxing, with plush seating and panoramic windows that offer stunning vistas of the surrounding seascape. The yacht is equipped with state-of-the-art entertainment systems, including high-quality sound and lighting, ensuring a vibrant atmosphere for your celebration.
A dedicated and professional crew will be at your service throughout the journey, attending to your every need and ensuring a seamless experience. From personalized assistance to expertly crafted cocktails, they will go above and beyond to make your birthday yacht party truly unforgettable.
The Black Diamond 101ft yacht promises an unforgettable birthday celebration that combines elegance, luxury, and the awe-inspiring backdrop of Dubai's stunning coastline. From intimate gatherings to larger parties, this magnificent vessel offers ample space and versatility to accommodate your guests comfortably.
Make your birthday a truly extraordinary affair by booking the Black Diamond 101ft yacht for your celebration. Contact our experienced event coordinators today, and let them assist you in creating a bespoke birthday yacht party that surpasses all expectations. Embark on an unparalleled experience of luxury and create cherished memories that will last a lifetime.
Destinations
**Palm Islands: ** One of the most famous tourist destinations in the United Arab Emirates is Palm Jumeirah Island. The island resembles a palm tree when viewed from afar or in the sky.
The World Islands: The World Islands project is an artificial archipelago built in the shape of a world map with continents developed, located about 6 kilometers off the coast of Dubai, United Arab Emirates.
Moon Island: The Moon Island, located 70 kilometers off the coast of Dubai, is named after its crescent-shaped moon. The island is known for its peace and privacy and is considered a hidden gem in Dubai.
Burj Al Arab: A luxury hotel on an artificial island near Jumeirah Beach, with a private beach connecting it to the mainland. The Burj is the world's only seven-star hotel. Its design resembles a ship's sail and is an architectural and aesthetic marvel.
Technical Specifications
Make

Gulf Craft

Model

Majesty 101

Length

101

Capacity

50 People

Category

Luxury

Rooms

5

Speed

24 knots

Minimum Hours

2 hours
Amenities
WiFi
Friendly Crew
Live BBQ
Room Service
Air Conditioning
Kitchen
Sun Bed
Safety
Entertainment
Fishing Gears
Sail in Luxury
Book your journey with our luxury yacht rentals now