Journey into the Extraordinary
Desert Adventure
Experiences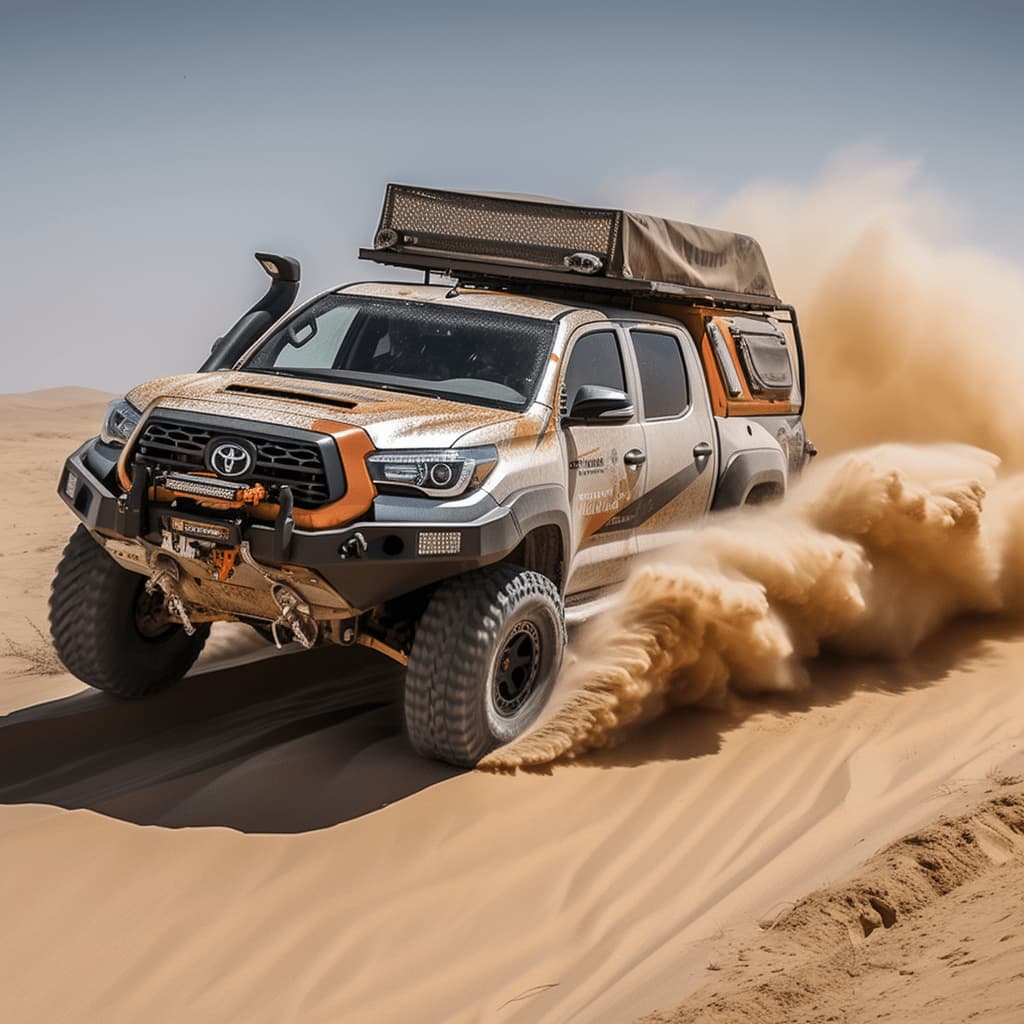 Unveil the Enchantment of Dubai's Desert Wonders
Embark on an immersive journey into the heart of Dubai's majestic desert landscape with our captivating Desert Safari experience. Brace yourself for a thrilling adventure that will transport you to a world of mesmerizing sand dunes, awe-inspiring vistas, and unforgettable moments. Our commitment to delivering exceptional experiences ensures that your desert safari transcends expectations, leaving you with memories that will last a lifetime.
Premium Desert Safari
Our professional drivers are always available to provide you the pick and drop service. You can enjoy dune bashing, quad biking, camel riding, and much more.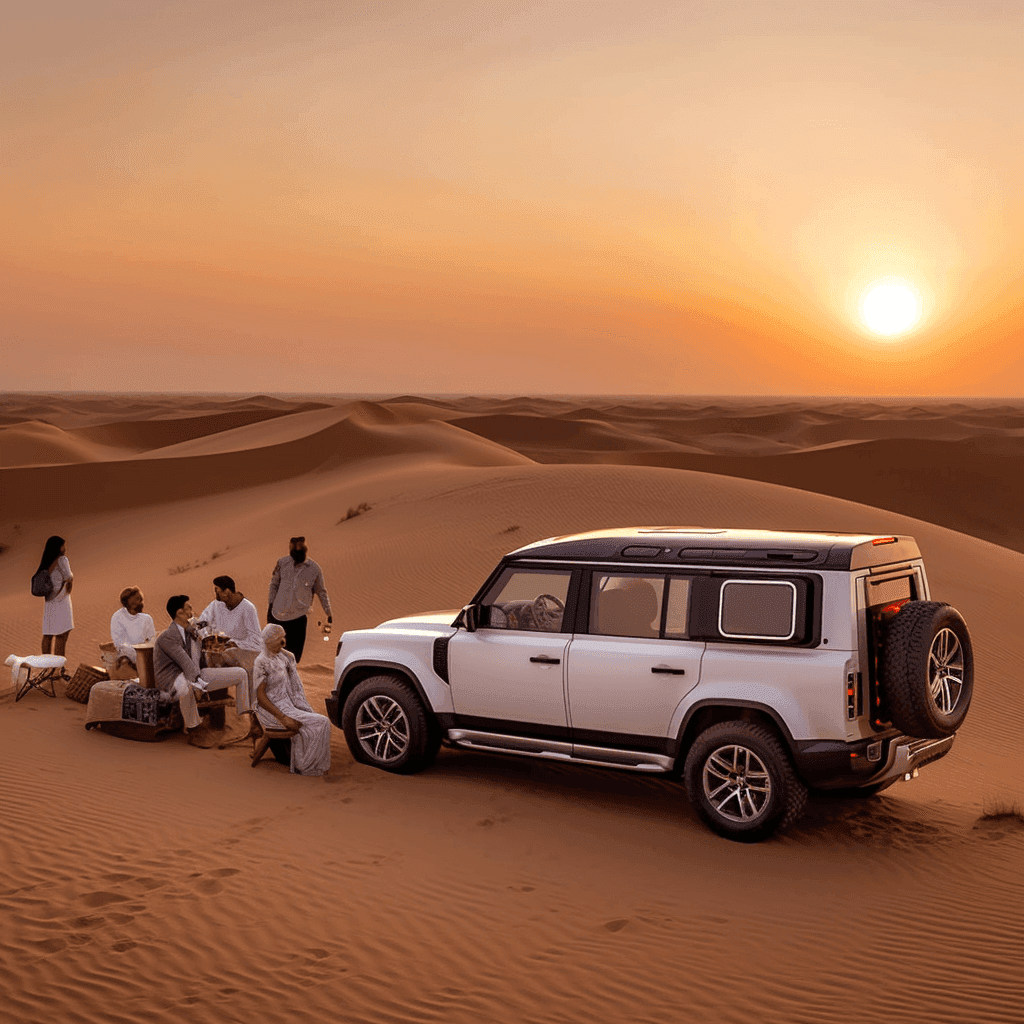 Richy life Club's VIP Desert Safari: Dive into Luxury and Adventure
At Richy life Club, we're all about crafting unforgettable adventures with a touch of luxury. Our VIP Desert Safari in Dubai is your gateway to an experience like no other.
Why Choose Richy life Club's VIP Desert Safari:
Luxury Beyond Compare:

  Picture yourself in a plush Land Cruiser, embarking on a thrilling journey through Dubai's enchanting desert.

Exclusive Comfort:

 We're all about privacy. Enjoy hotel pick-up and drop-off in a shared vehicle, ensuring your comfort throughout.

Adrenaline Rush:

  Brace yourself for an exhilarating dune drive, navigating the endless sand dunes, and relishing an adrenaline rush.

Unwind in Style:

  Pause for a stunning sunset with bubbles or date juice and chocolates, a moment to cherish and capture.

Authentic Arabian Experience:

 Embrace the desert life with a camel ride, Henna hand-painting, and the traditional Arabic Qahwa and dates.

Entertainment Extravaganza:

 Be enthralled by Arabian Adventures Fire and Dance Show, a mesmerizing display of local culture.

Culinary Delights:

 Savor a premium three-course BBQ dinner under the stars, served at your private table with personal waiter service.

Relaxation and Traditions:

 Try the traditional shisha pipe as you sip on premium adult beverages, immersing yourself in local customs.
The Experience:
Your journey begins in the late afternoon and lasts until early evening. We pick you up in our comfortable Land Cruiser (max 4 guests sharing) and head towards the desert.
After an adrenaline-pumping dune drive, watch the sun set with sparkling date juice and juicy dates, capturing the moment with incredible photos.
At our Bedouin-style camp, enjoy privacy in gazebos. Be greeted with aromatic Arabic coffee and delightful dates before you hop on a camel for a desert stroll or try sandboarding.
Relax and indulge in a sumptuous BBQ dinner under the starlit sky, with unlimited soft drinks and premium adult beverages, all served at your private table.
As you tantalize your taste buds, local performers offer captivating entertainment, immersing you fully in this unique experience.
Getting Back:
We'll drive you back to your hotel, ensuring you're safe and satisfied, with memories to last a lifetime.
Who Is It For:
Our VIP Desert Safari caters to everyone – couples, families, kids, single travelers, leisure and business travelers. We have child rates for ages 5-11 and adult rates for 12 years and above.
If you're traveling with children aged 2-5 or under 135cm in height, please book a private vehicle and provide their details during booking.
Richy life Club's VIP Desert Safari is your key to an unparalleled Dubai adventure. Book now and prepare for an unforgettable journey!
Tips and Good to Know:
Our vehicles accommodate a maximum of four guests. Private VIP seating at the campsite is designed for up to four people.
Modest dress and comfy walking shoes are recommended.
Restrooms are available at the campsite.
Sandboarding is weather-dependent and available upon request.
Entertainment and beverage service may vary during religious holidays.
A portion of your fee supports local conservation.
Embark on the adventure of a lifetime with Richy life Club's VIP Desert Safari. Book today and create memories that will stay with you forever!
Get In Touch
Experience The Ultimate Adrenaline Rush